Speakers and contributors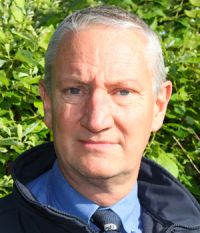 David Black
David is Managing Director of Paragon Veterinary Group, a three-centre, 25-vet, fiercely independent, mixed rural vet practice in Cumbria. He is a founder Director and interim Treasurer of Vet Sustain, and Managing Director of VetSalus, a business initiative developing livestock vet collaboration and consultancy globally.
His clinical interests are in dairy practice, particularly reproduction and advanced breeding technologies including embryo transfer and IVF. Post graduate qualifications include a Diploma in Bovine Reproduction and a Doctor of Veterinary Medicine and he is an Emeritus RCVS Recognised Specialist in Cattle Health and Production. He is Treasurer of the World Association for Buiatrics, and a member of the Dairy Science Forum. 
In 2020, he was awarded Fellowship of the Royal College of Veterinary Surgeons, and he is passionate about vet-led business, global veterinary collaboration, One Health and Veterinary Sustainability.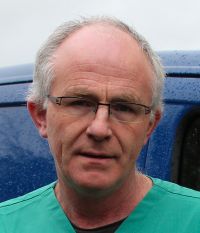 Donal Murphy
After qualifying in 1983, Donal worked in Millstreet, County Cork, for six months, before moving into a mixed practice in Rathmore where he has worked since 1984. A member of XLVets, he completed the Graduate Certificate in Dairy Herd Health in 2012. Interests outside of Veterinary include GAA and music.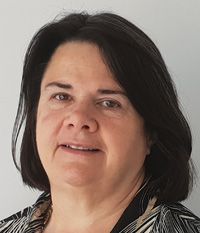 Doreen Corridan
Doreen was reared on a dairy farm in North Kerry, graduated from UCD with an MVB MRCVS in 1987, and received a PhD in cattle reproduction UCD in 1990, in 2016 she obtained a Certificate in Dairy Herd Health from UCD. Currently, Doreen is working with Munster Bovine in Mallow, Co Cork, where she works with and advises dairy and suckler farmers on genetics, animal breeding, and animal health issues. Doreen is a strong advocate of herd health planning to avoid the overuse of antibiotics and anthelmintics. In addition, she is a regular contributor to several farming publications and has served on the board of ICBF from its inauguration in 2001 to 2012 and is currently is a member of the ICBF Technical Advisory Group.
Along with her husband Tim and her daughter Katie, breed and show pedigree Limousin cattle from their award-winning Roundhill herd. In 2016 they hosted the International Limousin Congress. Doreen is actively involved in Limerick Show and is the Chairperson of their cattle committee.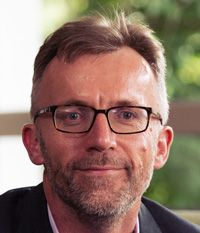 Geoff Dooley
Geoff is an experienced strategy and sustainability consultant and coach with a track record of leading change in the environmental services, life sciences, agricultural supply chain, and not-for-profit sectors. Most recently, he facilitated the development of the Environmental Protection Agency's Climate Impacts and Adaptation Strategy. In addition, he is the current Chair of the Irish delegation to the European Committee for Standardisation for the Circular Design of Fishing Gear. 
Geoff serves as the Head of Sustainability Services at Antaris Consulting. The organisations he has worked with include Bord Iascaigh Mhara, Met Eireann, An Foram Uisce, Merchants Quay Ireland, Western Development Commission, Irish Farmers Association, Irish Creamery Milk Suppliers Association, FRS Network, Elix Aviation Finance, Food Safety Authority of Ireland, XLVets Ireland, Duggan Veterinary Supplies, Munster Bovine Services, Vitalograph, SmartRoutes, Glenveagh Homes, Ethos Engineering, Xenergie Foundation and Grasstec.
Geoff holds a primary degree in Environmental Science, an MBA, an MSc in Finance, a Level 9 Diploma in Executive Coaching, and an Advanced Diploma in Systemic Transformation for Organisations. He is a member of the Institute of Directors and a Nuffield Farming Scholar, awarded in 2003.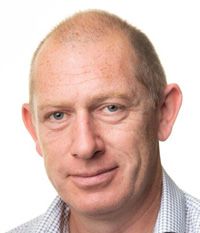 Conor Geraghty
Hailing from a farm in Fohenagh, Conor Geraghty graduated from UCD veterinary college in 1999. He returned home in 2000 and purchased Joe Connolly's veterinary practice and since that time he has developed the practice, amalgamating with Gerry Neary in 2012. Conor runs FarmGate Veterinary Group with a dedicated team of six farm animal and equine vets supported by six administration and accounts staff. Special areas of interest include fertility, herd and flock health, and providing practical solutions to problems on farms. Conor graduated with a post grad certificate in dairy herd health from UCD in 2016. Conor also farms a beef suckler and sheep farm and breeds horses for eventing. Interests outside the practice include hurling and veterinary politics.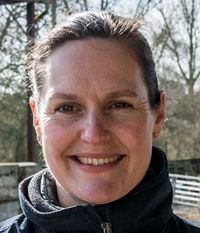 Rachel Hayton
Rachel is a senior clinician, shareholder and research lead at Synergy Farm Health, a 40-vet farm veterinary practice in south-west England.
The clinical research programme includes topics such as innovative diagnostics, clinical approaches to infectious disease, nutrition, mastitis, lameness and youngstock health. Rachel offers a mastitis advisory service within the practice and carries out a variety of training courses relating to mastitis and the responsible use of medicines. She has a special interest in sustainability and was a co-founder of the practice Green Group.
As a director of the British Cattle Veterinary Association, she was responsible for their first sustainability policy in 2021 and subsequent cpd. She sits on a number of industry committees, including the Vet Sustain Food and Farming Working Group, RUMA Targets Task Force, Red Tractor Dairy Board and she chairs the Medicine Hub Industry Liaison Group.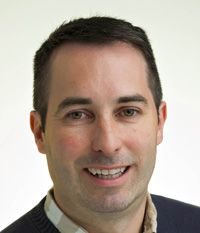 Prof. David Kenny
Professor David Kenny is Head of the Teagasc Animal and Bioscience Research Department. He has over twenty years of research experience in the biological control of a range of economically important traits to ruminant livestock production systems, including growth and reproductive efficiency, ruminal methanogenesis and the development and functionality of the rumen microbiome. His work is based on in-depth study and the application of state-of-the-art physiological and molecular approaches to these complex, multidimensional traits. He has led a number of large multi-partner research projects and has supervised the studies of 18 Ph.D. and nine M.Sc. students to completion, as principal supervisor. His research has resulted in the publication of 200 full length, internationally peer reviewed scientific manuscripts and book chapters to-date as well as industry targeted technical reports. He is the president of the Physiology Study Commission of the European Association of Animal Production, is Vice President and a trustee of the British Society of Animal Science (BSAS) and is a member of the management board of the international scientific journal, Animal. He is one of three section leaders on the recent FAO International Report on Methane emissions in livestock and rice systems. He was awarded the prestigious Hammond award by BSAS in 2018 in recognition of outstanding contribution to an improved understanding of how nutrition affects the complex underlying biology regulating economically important traits in cattle, including feed efficiency, rumen methane emissions and male and female reproduction. 
He runs a beef and sheep farm in County Mayo, in the west of Ireland and is integrally involved and is well known within the beef cattle sector in Ireland.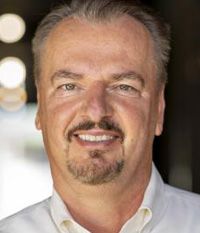 Dr. Frank Mitloehner
Dr. Frank Mitloehner is a professor and air quality specialist in cooperative extension in the Department of Animal Science at UC Davis. As such, he shares his knowledge and research - both domestically and abroad - with students, scientists, farmers and ranchers, policy makers and the public at large. Frank is also director of the CLEAR Center, which has two cores: research and communications. The CLEAR Center brings clarity to the intersection of animal agriculture and the environment, helping our global community understand the environmental and human health impacts of livestock, so we can make informed decisions about the foods we eat and while reducing environmental impacts.  
Frank is committed to making a difference for generations to come. As part of his position with UC Davis and Cooperative Extension, he collaborates with the animal agriculture sector to create better efficiencies and mitigate pollutants. He is passionate about understanding and mitigating air emissions from livestock operations, as well as studying the implications of these emissions on the health of farm workers and neighbouring communities. In addition, he is focusing on the food production challenge that will become a global issue as the world's population grows to nearly 10 billion by 2050.  Frank received a Master of Science degree in animal science and agricultural engineering from the University of Leipzig, Germany, and a doctoral degree in animal science from Texas Tech University. Frank was recruited by UC Davis in 2002, to fill its first-ever position focusing on the relationship between livestock and air quality.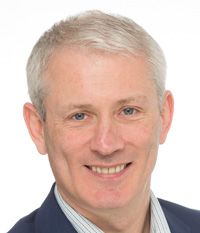 Fergal Morris
A Tipperary native, Fergal holds a degree in veterinary medicine from University College Dublin and an MBA from the University College Dublin Smurfit Graduate Business School. He started his career as a veterinary practitioner in 1995 and joined MSD Animal Health in the UK in 1998.He moved to the company's Irish business in 2001 and was appointed Head of Ruminants in 2008. In October 2017, Fergal took the position of General Manager.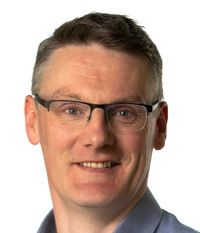 John Murray
John Murray has recently been appointed as Director of Meat, Food & Beverage Sectors with Bord Bia – the Irish Food Board. As sector director, he has responsibility to drive strategy development and successful business growth supports and services at a sectoral level. He joined from Kerry Group, where he held director roles in commercial sales and strategy development, over an eight-year period. Prior to returning to Ireland in 2014 from the UK, John worked in dairy ingredients commercial roles with Ornua (formally the Irish Dairy Board). He has experience in meat retail buying in the Irish market, as well as PR & public education with an Irish NGO. He holds a degree in Agricultural Science, alongside diplomas in Marketing, and Agri-Food Growth Strategies.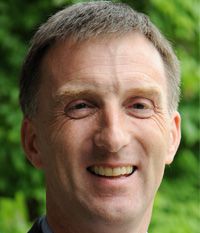 Tom O'Dwyer
Tom is responsible for the national development, implementation and leadership of the Teagasc's Signpost Programme. This programme's objective is to lead and support farmers in climate action.
Teagasc, the Agriculture and Food Development Authority, is the national body providing integrated research, advisory and training services to the Irish agriculture and food industry and rural communities.  Over his 27 years career with Teagasc, he has held a number of previous roles, including Head of Dairy Knowledge Transfer, Regional Manager, Dairy Specialist and REPS Adviser.
Tom has a Bachelor of Agricultural Science; a Masters in Business Administration and a Doctorate in Business Administration.